WHAI JOINING SAL'S NBL IN 2024 • FOLLOW ON SOCIAL FOR ALL THE LATEST NEWS ON ROSTER AND TICKETS • WHAI JOINING SAL'S NBL IN 2024 • FOLLOW ON SOCIAL FOR ALL THE LATEST NEWS ON ROSTER AND TICKETS • WHAI JOINING SAL'S NBL IN 2024 • FOLLOW ON SOCIAL FOR ALL THE LATEST NEWS ON ROSTER AND TICKETS • WHAI JOINING SAL'S NBL IN 2024 • FOLLOW ON SOCIAL FOR ALL THE LATEST NEWS ON ROSTER AND TICKETS • WHAI JOINING SAL'S NBL IN 2024 • FOLLOW ON SOCIAL FOR ALL THE LATEST NEWS ON ROSTER AND TICKETS • WHAI JOINING SAL'S NBL IN 2024 • FOLLOW ON SOCIAL FOR ALL THE LATEST NEWS ON ROSTER AND TICKETS • WHAI JOINING SAL'S NBL IN 2024 • FOLLOW ON SOCIAL FOR ALL THE LATEST NEWS ON ROSTER AND TICKETS • WHAI JOINING SAL'S NBL IN 2024 • FOLLOW ON SOCIAL FOR ALL THE LATEST NEWS ON ROSTER AND TICKETS • WHAI JOINING SAL'S NBL IN 2024 • FOLLOW ON SOCIAL FOR ALL THE LATEST NEWS ON ROSTER AND TICKETS • WHAI JOINING SAL'S NBL IN 2024 • FOLLOW ON SOCIAL FOR ALL THE LATEST NEWS ON ROSTER AND TICKETS • WHAI JOINING SAL'S NBL IN 2024 • FOLLOW ON SOCIAL FOR ALL THE LATEST NEWS ON ROSTER AND TICKETS • WHAI JOINING SAL'S NBL IN 2024 • FOLLOW ON SOCIAL FOR ALL THE LATEST NEWS ON ROSTER AND TICKETS • WHAI JOINING SAL'S NBL IN 2024 • FOLLOW ON SOCIAL FOR ALL THE LATEST NEWS ON ROSTER AND TICKETS • WHAI JOINING SAL'S NBL IN 2024 • FOLLOW ON SOCIAL FOR ALL THE LATEST NEWS ON ROSTER AND TICKETS • WHAI JOINING SAL'S NBL IN 2024 • FOLLOW ON SOCIAL FOR ALL THE LATEST NEWS ON ROSTER AND TICKETS • WHAI JOINING SAL'S NBL IN 2024 • FOLLOW ON SOCIAL FOR ALL THE LATEST NEWS ON ROSTER AND TICKETS • WHAI JOINING SAL'S NBL IN 2024 • FOLLOW ON SOCIAL FOR ALL THE LATEST NEWS ON ROSTER AND TICKETS • WHAI JOINING SAL'S NBL IN 2024 • FOLLOW ON SOCIAL FOR ALL THE LATEST NEWS ON ROSTER AND TICKETS • WHAI JOINING SAL'S NBL IN 2024 • FOLLOW ON SOCIAL FOR ALL THE LATEST NEWS ON ROSTER AND TICKETS • WHAI JOINING SAL'S NBL IN 2024 • FOLLOW ON SOCIAL FOR ALL THE LATEST NEWS ON ROSTER AND TICKETS • WHAI JOINING SAL'S NBL IN 2024 • FOLLOW ON SOCIAL FOR ALL THE LATEST NEWS ON ROSTER AND TICKETS • WHAI JOINING SAL'S NBL IN 2024 • FOLLOW ON SOCIAL FOR ALL THE LATEST NEWS ON ROSTER AND TICKETS • WHAI JOINING SAL'S NBL IN 2024 • FOLLOW ON SOCIAL FOR ALL THE LATEST NEWS ON ROSTER AND TICKETS • WHAI JOINING SAL'S NBL IN 2024 • FOLLOW ON SOCIAL FOR ALL THE LATEST NEWS ON ROSTER AND TICKETS • WHAI JOINING SAL'S NBL IN 2024 • FOLLOW ON SOCIAL FOR ALL THE LATEST NEWS ON ROSTER AND TICKETS •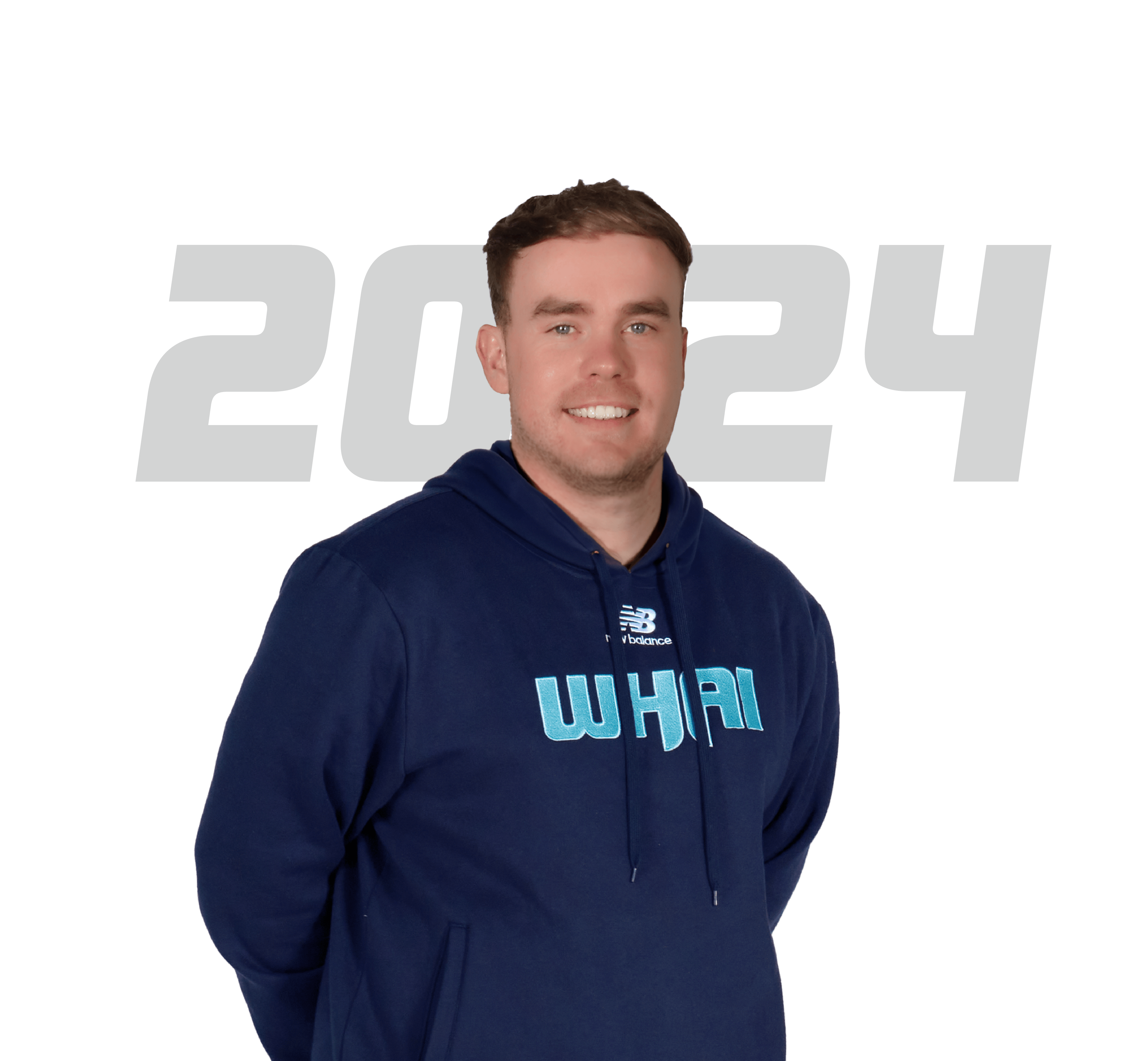 Whai Men's Head Coach - Matt Lacey
The Whai Men's team in the Sal's NBL will be coached by Matt Lacey.
Matt will commence his full-time role with the organization in February next year, bringing with him a wealth of experience and a successful track record.
Previously, he achieved tremendous success at Rosmini College, where he led the high school basketball programme to two National championships over the past 8 years. Matt has a proven history of player development, with many of his players going on to excel in college basketball in the United States and professionally.
Currently, Matt serves as the Basketball New Zealand Junior Tall Blacks Coach.
Whai Basketball is the brainchild of a passionate group of individuals committed to delivering top-notch family entertainment to Tauranga and its wider community.
Whai Basketballboasts both Men's and Women's National league teams, as well as well as the Whai Academy and grassroots programmes.
The word "Whai" holds cultural significance, meaning "Stingray" in Te Reo Māori. In Māori mythology, Whai are guardians of areas where shellfish, a symbol of prosperity, can be harvested. The Whai are an integral part of Tauranga moana's heritage.
#seeittobeit
The National Basketball League (NBL) has been at the forefront of men's basketball in New Zealand since its inception in 1982.
The league has served as a stepping stone for players like Kirk Penney, Steven Adams, and Torrey Craig, who went on to play in the NBA and other prominent leagues worldwide.
In the upcoming 2024 season, the Whai will proudly join the Sal's NBL, bringing the total number of teams in the league to 11.
All of its games will be broadcast on SKY Sport, providing fans across New Zealand with unparalleled access to the action. Furthermore, the league's reach extends far beyond national borders, with international audiences tuning in to watch games on ESPN, solidifying the NBL's position as a premier basketball competition with a truly global footprint.
The Whai Men's team will play all 2024 home games at Mercury Baypark.
About Tauihi Basketball Aotearoa
History was made in 2022 with the G.J. Gardner Tauihi Basketball Aotearoa League inaugural season. The league is made up of five regional teams, the Northern Kāhu, Whai Basketball, Tokomanawa Queens, Mainland Pouākai and Southern Hoiho.
All games are broadcast live on SKY Sport. Showcasing SKY Sport Tall Ferns, international stars and rising young Kiwis – Professional women's basketball is here to stay.
Tauihi means "to soar" in Te Reo Māori.
The Whai Women's team finished 3rd in the competition in 2023.
In both of the first two seasons the Whai had the defensive player of the year on the team. In 2022 the award was won by Nikki Greene, while this year Mikayla Cowling won the prestigious award.
Teenage sensation Pahlyss Hokianga won Youth Player of the Year as well as Rapid League MVP.
In total 6 Whai players who took the court in 2023 are still in high school, showing the great pathway Whai provides for local up and coming players.

Whai Basketball is deeply committed to community engagement through in-school visits, holiday camps and our Whai Academy, ensuring that basketball thrives at the grassroots level. The links below will allow you to navigate to our community programmes website.
Trusted Partners
| | | |
| --- | --- | --- |
| Our trusted partners share our commitment to create change. Together we are creating new opportunities for women in basketball. | | |
| | | |